Sara Svonni Design syr högkvalitativa byxor av renskinn. Om kunden önskar kan även andra material användas.
Sara Svonni Design sews high-quality trousers of reindeer skin. The trousers can be made of other materials if the client wishes.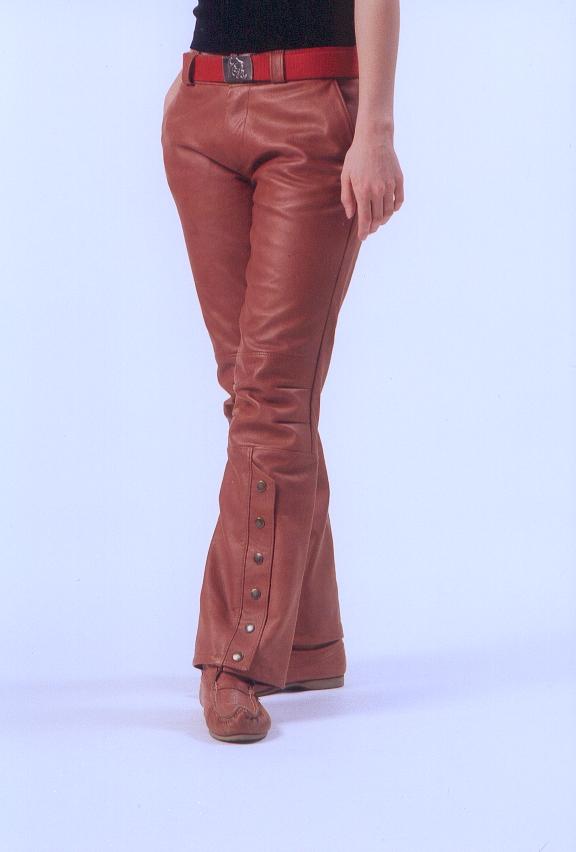 Sara's trousers are made of reindeer leather of the highest quality, but other materials can also be used if the customer wishes. The trousers are sewn according to the customer's personal measurements. The customer chooses whether to add special details, such as different kinds of pockets, leg endingss or pre-bent knees. The lining is made of cotton fabric unless the customer requests otherwise.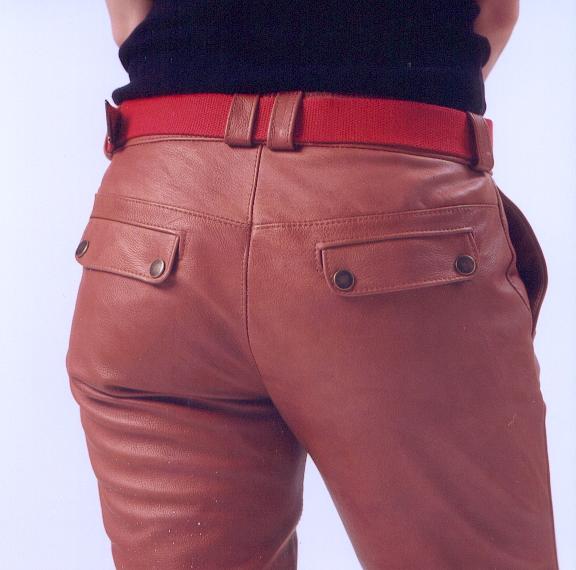 Byxorna Sara syr är av renskinn av högsta kvalitet, men även andra material kan användas om kunden önskar. Byxorna är sydda efter kundens personliga mått. Kunden väljer själv om det ska tillföras särskilda detaljer, som t.ex. olika slags fickor, benslut eller förböjda knän. Fodret är av bomullstyg om inte annat önskas.
Här kan du skåda några exempel på Sara Svonni Designs handgjorda byxor.
View samples of Sara Svonni Design's handmade trousers