Sara Svonni Designs kollektion kännetecknas av att den är enkel, stilren och klassisk .
The trademark of Sara Svonni Design's collection is that it is stylistically pure and classic.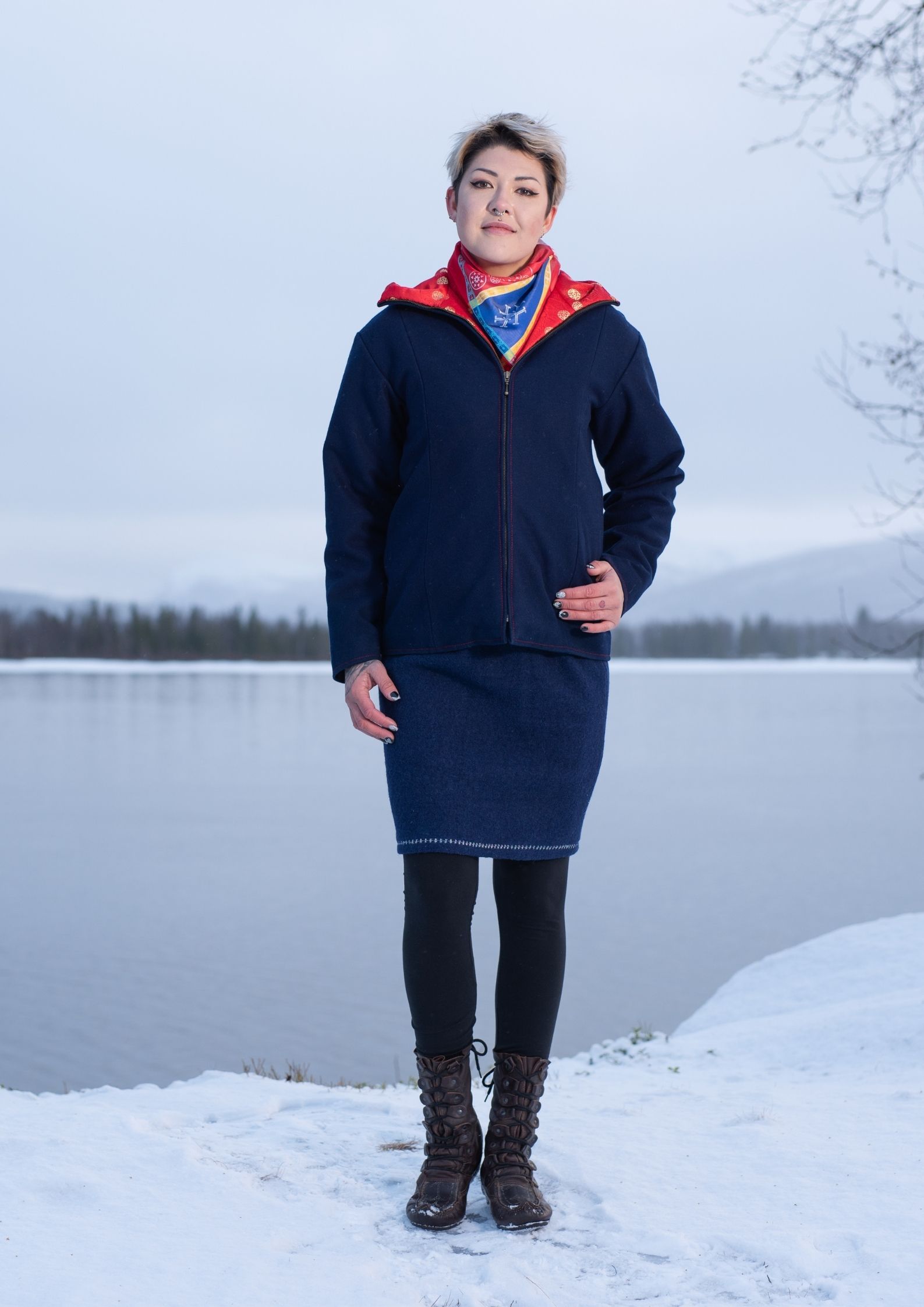 Inspiration och skapande är två av mina viktigaste ledord. Att se ett helt nytt klädesplagg växa fram från mina tankar, genom mönsterskapande och sen se det förverkligas från mina händer. När sista stygnet är sytt fylls jag av stolthet över det jag skapat. Jag önskar att den som kommer bära det kommer känna sig vacker och självsäker.
Att få skapa ett klädesplagg tillsammans med en kund är både en utmaning och väldigt inspirerande. I ett inledande samtal kommer vi fram till vad det är kunden önskar, vilket plagg, vad det ska utstråla och speciella önskemål som tex detaljer. Efter att jag fått kundens mått gör jag ett personligt mönster och syr upp ett prov i tyg. De flesta av mina kunder träffar jag aldrig, provningarna sker digitalt. Justeringar som behövs görs och sen är det dags att sy plagget. Själva sömnaden är det jag gillar mest, att få till alla detaljer som gör plagget speciellt kan ibland vara en utmaning. Mitt viktigaste mål är att mina kunder ska bli nöjda, att få förverkliga deras tankar om vad de vill ha för slags klädesplagg.
Det nyaste i min kollektion är kjolar i ulltyg med resår i midjan, detta för att det ska vara lätt att beställa en storlek, där midja, stuss och längd är det viktiga. Tanken är att det ska vara ett bra komplement till mina måttsydda klädesplagg.
Jag arbetar heltid med mitt skapande och tycker om att kunna variera mig. Ibland syr jag min populära Ullmössa och känner mig nästan som en fabrik. En annan dag ger jag mig tid att experimentera och hitta på nya produkter. Vissa dagar sitter jag vid datorn och fixar med min webshop och bokföring.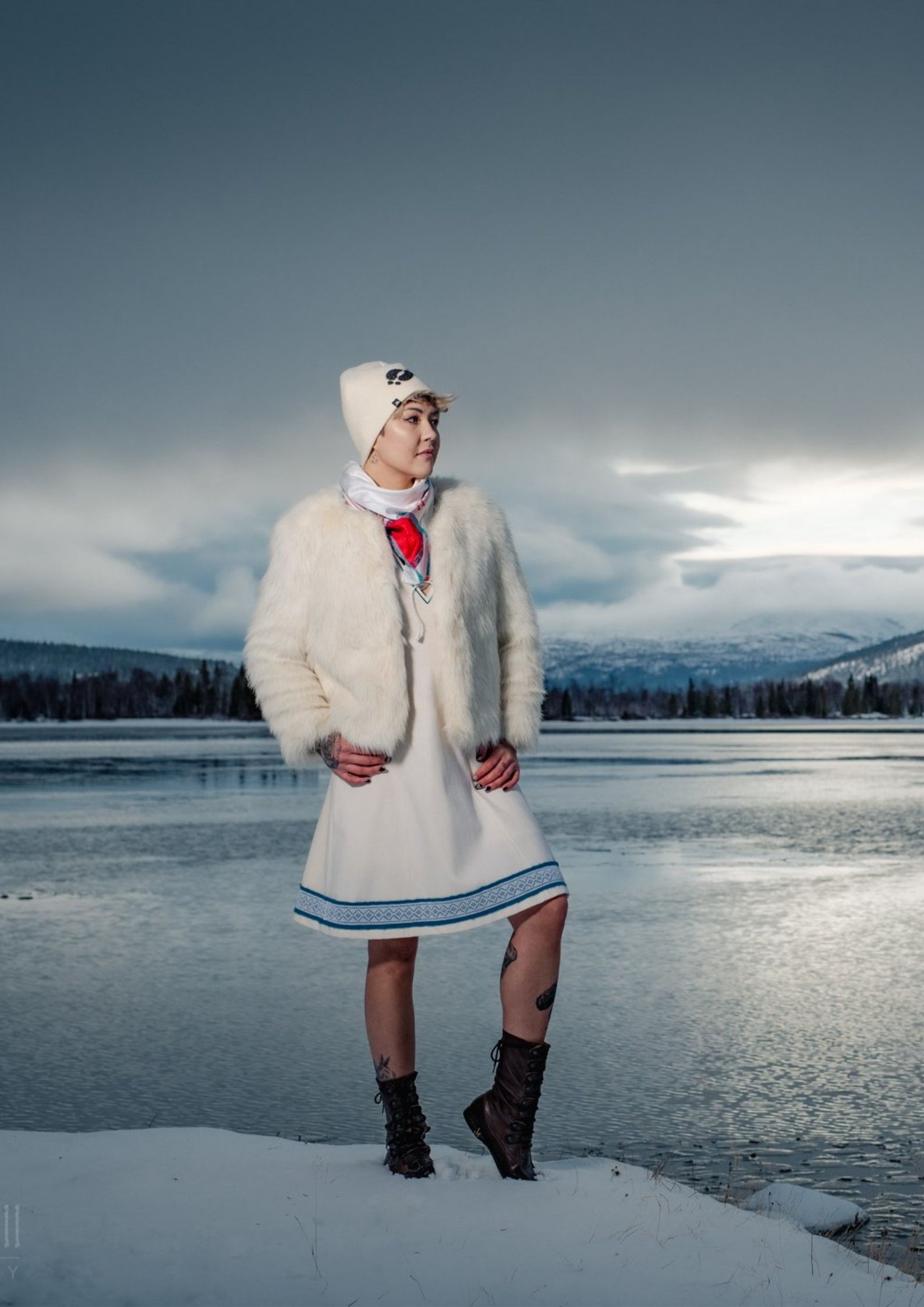 Inspiration and creation are two of my most important keywords. It's so fulfilling to imagine a new piece of clothing and to realise the creation of patterns with my bare hands. I take great pride in my creations, and hope that whoever wears them feel beautiful and confident.
To create an item of clothing according to my customers' wishes is a challenge that inspires me. We begin with a screening process, laying bare the customer's vision, which garment they want, what specific details they want and what it should radiate. After I get their measurements, I make a sample. I usually never meet most of my customers, the measurements are done digitally. After the necessary adjustments, it's time to produce the garment. The sewing process is what I enjoy the most, getting all the details that make the garment special just right. Customer satisfaction, to create in accordance to their vision, is my most important goal. 
The newest products in my collection are my wool fabric skirts with elastic waists. It should be easy to order any size regardless of measurements. My ambition is that these creations will complement my tailored garments.
I work full-time with creating garments and enjoy variation. Some days I sew endless copies of my popular wool hat, other days I take time to invent brand new products. Certain days are spent by the computer doing my accounting and working with my webshop.